On March 23, 2023, The Financial Accounting Standards Board ("FASB") issued proposed updates to the U.S. Generally Accepted Accounting Principles (GAAP) Financial Reporting Taxonomy related to a Proposed Accounting Standards Update ("ASU") on Intangibles—Goodwill and Other—Crypto Assets. (1) The proposed updates would create Subtopic 350-60 of U.S. GAAP, and it would apply to all entities that hold crypto assets, as outlined in the ASU. The proposed updates include new elements and reference modifications related to valuation, presentation, and disclosure of crypto assets.
The proposed updates would require the following as it relates to valuation:
Measure certain crypto assets at fair value each reporting period with changes in fair value recognized in net income.
Present (1) crypto assets measured at fair value separately from other intangible assets in the balance sheet and (2) changes in the fair value of crypto assets separately from changes in the carrying amounts of other intangible assets in the income statement.
Disclose the name, cost basis, fair value and number of units for each significant crypto asset holding.
Disclose valuation methods and procedures.
The public comment period on the proposed updates will end on June 6, 2023.
FASB does not currently have specific enforced guidance on the valuation of crypto assets, but, similar to the SEC's Division of Examinations, they have prioritized valuation as an area of focus for crypto asset securities.(2)
As an early valuation provider helping pioneer the industry, Houlihan Capital has been valuing crypto assets since January 2018 and is certified in Blockchain Fundamentals for Accounting and Finance Professionals by the AICPA and CIMA. We help our clients throughout the entire valuation process, from reviewing or drafting a valuation policy to providing fair value estimates for illiquid crypto assets. The firm has extensive experience in providing objective, independent and defensible valuation opinions that meet accounting standards and regulatory requirements. Houlihan Capital is a SOC-compliant Financial Industry Regulatory Authority (FINRA) and SIPC member, and is committed to the highest levels of professional ethics and standards.
For more information regarding valuation of crypto assets or Subtopic 350-60, please contact: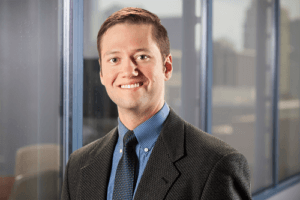 Joe Brennan, CPA
Senior Vice President
(312) 450-8629
jbrennan@houlihancapital.com
___________________
(1) https://www.sec.gov/structureddata/announcement/OSD-Announcement-040723-fasb-issues-proposed-updates-future-version-us-gaap
(2) https://www.houlihancapital.com/the-division-of-examinations-names-valuation-as-a-focus-for-digital-asset-securities/