SPAC Fairness Opinions
It has always been best practice, but is now also common practice, for a special purpose acquisition company ("SPAC") to obtain a fairness opinion prior to consummating a merger. SPAC insiders and legal advisors currently perceive heightened liability risk, as recent shareholder litigation and regulator activity have re-defined the barriers to, and implications of, de-SPAC.
This dramatic shift in legal and regulatory framework could be traced to early 2021, when the SPAC IPO boom kicked off a period of intense scrutiny of blank check companies from various quarters. Many interested parties quickly identified the misalignment of incentives of a typical SPAC's public (or unaffiliated) shareholders and those of its officers, directors, and sponsors. The consequences of this misalignment have become increasingly manifest ever since. Of note, on January 3, 2022 in a case of first impression, the Delaware Court of Chancery found that the entire fairness standard of review—and not the more lenient business judgment rule—applied to the subject de-SPAC merger due to "inherent conflicts between the SPAC's fiduciaries and the public stockholders in the context of a value-decreasing transaction." (1) Then, on March 30, 2022, the SEC weighed in with proposed new rules and amendments addressing SPAC disclosures on fairness. (2) These developments, among others, have arguably made obtaining a fairness opinion a de facto requirement for de-SPAC. In the year after the SEC put forward its SPAC Reform Proposal, 57% of de-SPACs confirmed via public filing that a fairness opinion was received, up from less than 20% historically.
A high-quality fairness opinion from an independent third-party like Houlihan Capital is a deterrent to shareholder litigation and an aid to legal defense, insulating transaction participants from the charge that they violated their fiduciary duties in approving the terms of a business combination. It has also been posited that a SPAC fairness opinion improves treatment by regulators and, relatedly, mitigates the cost of making disclosures.
Houlihan Capital has extensive experience in providing objective, independent and defensible fairness opinions and other opinions of value that meet accounting and regulatory requirements.
Our SPAC Fairness Opinion Team is led by: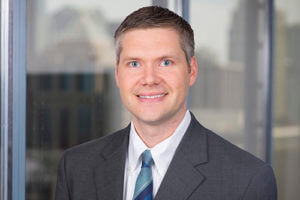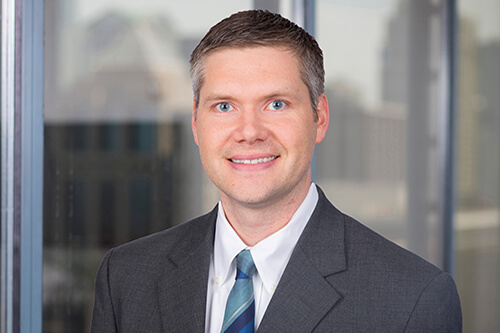 Ted Frecka
Director
tfrecka@houlihancapital.com
Ted Frecka is a Director in Houlihan Capital's Valuation and Financial Advisory group and has over 15 years of professional experience in the financial services industry. He performs valuations for financial reporting (ASC 820, 718, 805, and 350), tax, strategic planning, and transaction opinion (fairness, solvency, and capital adequacy) purposes.
Mr. Frecka has extensive experience valuing common stock, preferred stock, financial derivatives, fixed income instruments, and structured finance products of private and public companies located in the U.S. and internationally in a wide range of industries. His responsibilities include conducting due diligence, performing financial analyses, and drafting valuation reports.
Prior to joining Houlihan Capital, Mr. Frecka spent six years in the Intellectual Property practice of Charles River Associates, where he evaluated economic damages in complex commercial disputes. His responsibilities included developing robust valuation models and drafting expert opinion reports able to withstand intense scrutiny.
Mr. Frecka holds a Master of Science in Finance degree from Boston College and a Bachelor of Business Administration degree in Finance from the University of Notre Dame. Mr. Frecka is a CFA Charterholder and a Certified Valuation Analyst.
______________
(1) In re Multiplan Corp. Stockholder Litigation, C.A. No. 2021-0300-LWW (Del. Ch. Jan. 3, 2021)
(2) https://www.houlihancapital.com/spacs-proposed-new-rules-by-the-sec/