Houlihan Capital is pleased to announce our newest addition to the team, Frank Martinez, returning as Vice President in Houlihan Capital's Investment Banking group.
Mr. Martinez is responsible for managing day-to-day engagement execution, advising clients in all aspects of the transaction process, and participating in business development efforts for the firm. He has experience across a broad range of industries including business services, manufacturing and industrials, consumer products, and hospitality among others.  Mr. Martinez has advised on a variety of engagements and transaction types including strategic M&A, buyouts, recapitalizations, valuation analyses, distressed and debt financings.  Previously, Mr. Martinez served as Vice President at Quantum Funds Legal Solutions, a private investment firm providing bespoke financing solutions to claimants and law firms.
Mr. Martinez received a BS in Business, with a focus in Finance and Entrepreneurship, from Miami University in 2016. He currently holds a FINRA Series 79 and Series 63 certification.
Contact information for Mr. Martinez is as follows: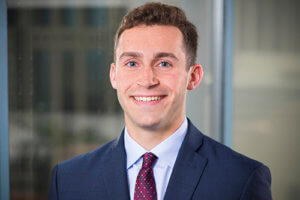 Frank Martinez
Vice President
fmartinez@houlihancapital.com
(312) 450-8640