December 2021
Houston Cardiovascular Associates, P.A.
Sale to Ares Management
Sector: Healthcare Services
Houlihan Capital (Chicago, IL) acted as exclusive financial advisor on the sale of Houston Cardiovascular Associates, P.A., a physician-owned cardiology practice, to Los Angeles, California-based asset management company, Ares Management.
Headquartered inside the world-renowned Texas Medical Center in Houston, TX, Houston Cardiovascular Associates ("HCVA" or the "Company") is a leading cardiology practice with locations throughout the Greater Houston area. HCVA's 17 board-certified physicians are collectively capable of delivering major interventional, surgical, and non-invasive cardiovascular procedures and tests. Originally formed in the 1960s, HCVA's medical professionals have delivered world-class interventional and diagnostic cardiovascular services to patients from around the globe.
Houlihan Capital represented and advised the management team and owner of HCVA as it conducted a comprehensive process to identify and initiate discussions with strategic and financial acquirers.
For more information on this transaction, please contact: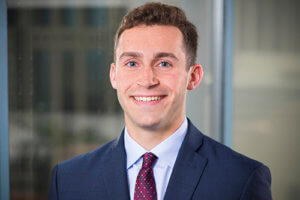 Frank Martinez
Vice President
fmartinez@houlihancapital.com
(312) 450-8615