Cryptoasset & Blockchain Industry
Over the last 10+ years, the cryptoasset industry has gone through a remarkable period of growth and adoption. Institutions, entrepreneurs, and investors have all taken notice and continue to find new ways to capitalize on market opportunities. As an early valuation provider helping pioneer the industry, Houlihan Capital has the experience and ability to help many of these industry participants make timely business decisions, meet financial reporting requirements, and ease the administrative burden in a rapidly changing regulatory and technological landscape.
Houlihan Capital is certified in "Blockchain Fundamentals for Accounting and Finance Professionals," which is provided by the AICPA and CIMA. This certification program:
• Demonstrates our commitment to being leaders in the ever-changing world of cryptoassets and blockchain as it relates to accounting and finance.
• Highlights our knowledge and skills of the basics of blockchain technology, cryptoassets and the potential impact of blockchain on accounting and finance.
Convertible debt and embedded derivatives valuation under ASC 820 and for ASC 815
Purchase Price Allocation under ASC 805, including valuation of contingent consideration
Goodwill impairment testing under ASC 350
Stock-based compensation valuations for ASC 718 and 409A (e.g., option grant)
Valuation of General Partner Carried Interest
Transactional Opinions
Business Valuations
Locked Token Valuations
Fund Valuation Policies & Procedures
Complex & Illiquid Security Valuations
Consulting Services
Valuations for Tax Purposes
CLIENT AREAS OF EXPERIENCE
Mining
Digital Wallets
Payment Networks
Cold Storage
Digital Currency Exchanges
Ancillary Blockchain Services
Our Cryptoasset & Blockchain valuation practice is led by: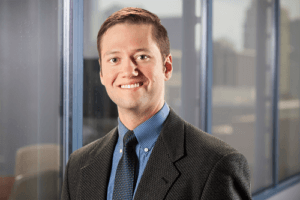 Joe Brennan
Senior Vice President
jbrennan@houlihancapital.com
Joe Brennan, CPA is a Senior Vice President in the firm's Valuation and Financial Advisory Group, where he helps perform valuation work that covers financial reporting, tax, strategic planning, and fairness opinions. Mr. Brennan's primary focus is on assisting the firm's cryptoasset clients, working closely with fund managers and investment advisers to identify, analyze, and solve unique valuation challenges.
Prior to joining Houlihan Capital, Mr. Brennan spent over three years at Cohen & Company, where he specialized in illiquid cryptoasset valuation and consulting work for several high-profile hedge fund, venture capital fund, and private equity fund clients that needed assistance while navigating this nascent asset class. Prior to Cohen, Mr. Brennan issued fairness opinions for both buy- and sell-side transactions and annual valuation updates of ESOP-owned companies with annual EBITDA between $500,000 and $120.0 million.
Mr. Brennan earned his Bachelor of Science in Accounting and Finance at Marquette University and is a Certified Public Accountant.