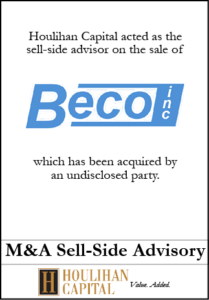 Date: February 2023
Client: Beco, Inc.
Sector: Supply Chain, Construction, & Industrial Services
Industry: Transportation and Logistics
Houlihan Capital acted as the sell-side advisor to the owners of Beco Inc. ("Beco"), a U.S. Postal Service mail hauler and general freight carrier. The transaction closed on February 28, 2023.
Beco was founded by Burton and Etheleen Hoovestol in 1951. The company started with a single straight truck run for the U.S. Postal Service and has grown into a top 50 mail carrier under the leadership of its general manager, Bruce Hoger. Beco entered the Denver, CO region, in the 1980's with the opening of a terminal in Commerce City and eventually added general freight services. Beco still has the original straight truck run that Burton Hoovestol started in 1951. The company employs over 350 employees and remains dedicated to helping the U.S Postal Service deliver mail to postal facilities and general freight to its customers across the country.
For more information on this transaction, please contact: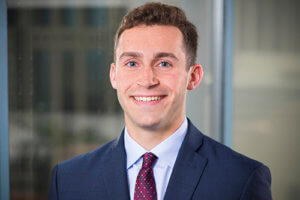 Frank Martinez
Vice President
fmartinez@houlihancapital.com
(312) 450-8640