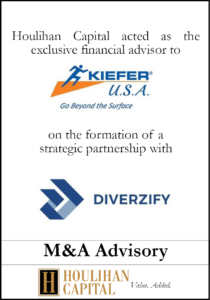 April 2021
Kiefer USA
Financial Advisory
Sector: Commercial Flooring and Interior Surfaces
Houlihan Capital acted as exclusive financial advisor to Kiefer USA, on the formation of a strategic partnership with Diverzify. The partnership between Kiefer, the innovative independent leader in commercial flooring and interior services and Diverzify, a national leader in athletic surfaces, products, and performance environments, will enable both companies to serve a broader range of clients nationwide by delivering a comprehensive scope of flooring and interior services with consistency, reliability, and quality.
Headquartered in Lindenhurst, IL, Kiefer USA is the resource of choice for sports surfaces and draws its roots to 1946, when Adolph Kiefer, a gold medalist in the 1936 Olympics, dedicated his life to improving the well-being of athletes and all who participate in sport related activities. Today, Kiefer USA is a leader in the supply and installation of sports related products.
Houlihan Capital represented and advised the management team and owners of Kiefer as it conducted a comprehensive process to identify and initiate discussions with strategic and financial partners.
For more information on this transaction, please contact: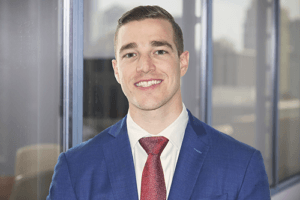 Cole Giordon
Vice President
cgiordon@houlihancapital.com
(312) 450-8621